Rental Application Form
Applicant hereby warrants the above information to be true and authorizes verification. It is understood that:
1. This application shall not be construed as a lease or agreement therefore, until execution and delivery of a lease to the applicant, the owner or its agent reserves the right to reject this application.
2. If this application is not approved, the deposit and/or rent with this application will be returned to the applicant and the parties hereto shall therefore have no further liability to each other.
3. If this application is approved, the deposit will be help as security for the performance and observation of the terms and conditions of the lease agreement.
4. Should applicant fail, through no fault of the Lessor, to complete said Lease Agreement when tendered, security deposited will become forfeited.
5. The applicant will be invoiced for $40 for 1st adult applicant and $25 for additional adult applicants or the applicant can mail in a deposit of $250 to have an apartment saved at time of applying.
NOTICE: ASSIGNED UNITS ARE NOT GUARANTEED, AND SUBSTITUTIONS WITH A LIKE UNIT MAY OCCUR AT LESSOR'S DISCRETION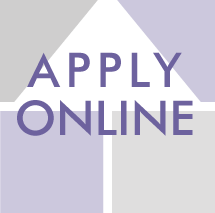 Fill out the form to submit your rental application at Enclave Apartments of Hoffman Estates.
For your protection, your information is secured.